Here is the binding procedure for the F4 Betaflight FC (SPI ExpressLRS Receiver)
This binding procedure could be used for the ELRS F4 1S 5A AIO FC and F4 1S 12A AIO V2.0 FC
Binding Procedure
There are two ways to bind with the receiver, as shown below
Button Binding
Put the receiver into bind mode using any of these steps:
"Bind" button in the Betaflight Configurator, Receiver Page (if can't be found,

 

update

 

the Betaflight firmware).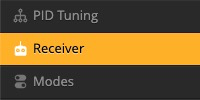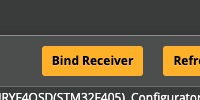 Using the CLI, type in

 

BIND_RX and press enter once.

Using the CLI, type in

 

set expresslrs_uid = 0, press enter once, then save and reboot
 Press the bind button on the flight controller.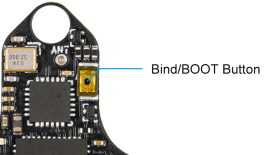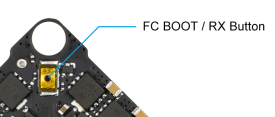 After the receiver enters the binding state, the receiver indicator on the FC will flash quickly.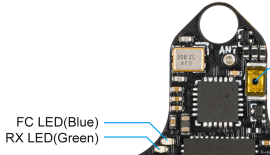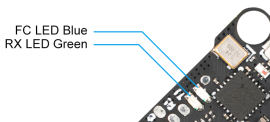 At this time, execute ERLS.Lua in the remote control, and then press the BIND button. You can also press the bind button on the remote control or TX module to make TX enter the bind mode. RX and TX will now complete the binding.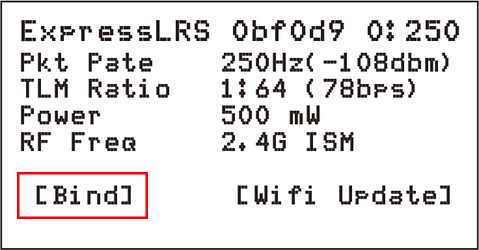 Please pay attention to the sequence of binding steps. First make RX enter binding mode and then TX.